Leon Atkinson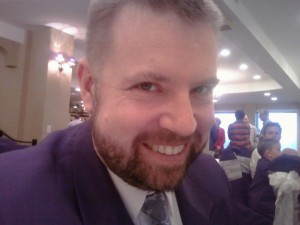 Leon Atkinson has spent nearly his entire career developing Web applications. He rose through the ranks from programmer to Chief Technologist for a 150-person Web agency while simultaneously writing a best selling book about PHP, today's most popular programming language for Web applications. Aside from the challenges of completing projects for clients, Leon developed his management and operational skills as he helped digital marketing consultancy, Clear Ink, grow from 5 to 50 employees. After a couple of years with Berkeley Transportation Systems, Leon started Eighteen Intelligence in 2010 to pursue his passion for achieving independence through software.
Partners
Despite running lean, we have many friends who are ready to help when big projects arrive.

Applied Design Works infuses physical, digital, motion and print projects with ideas, energy and emotion. From visual identities to experiential environments, they excel at bringing great concepts into the world. Their works is meticulous and always in support of higher level branding goals.

Boldium is a next-gen agency with a mission to create stunning experiences that have a positive impact. They believe when you create things that truly matter, everyone wins. Boldium create beautiful, unique work of uncompromising quality.

buZZgen is an online search engine marketing agency with a commitment to getting you noticed by the people you care most about. They make it their business to understand customers. Then they use that knowledge to help begin a dialogue that can lead to increased business.